Why not remember your trip to Japan with a souvenir of carefully selected Japanese rice? Find out where you can buy rice during your stay in Japan.
Coming soon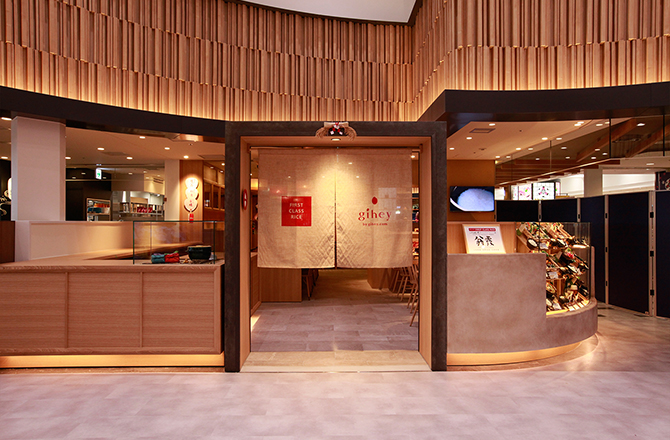 The delicious taste of Japanese rice delivered from Narita International Airport to the world
This hands-on showcase store exists to communicate the deliciousness of Japanese rice to customers. Every year, store representatives visit every region of Japan, sampling the rice to find the very best to be sold as "FIRST CLASS RICE." This rice is also used to make earthenware pot cooked rice, which serves as the centerpiece of Japanese cuisine prepared and offered to customers. The distinctive FIRST CLASS RICE used at the store can be ordered online and picked up directly at the gihey Narita International Airport Store or delivered to your accommodation (hotel) in Japan.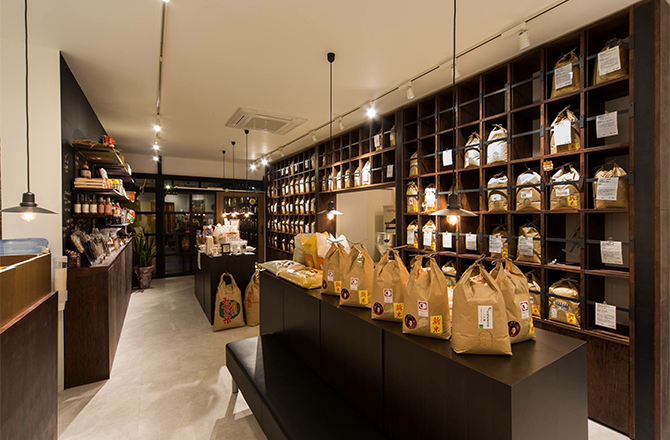 Helping customers discover their favorite rice
The proprietor of this shop is a five-star rice meister committed to ensuring that rice remains an indispensable part of Japanese food culture. Around 300 varieties of Japanese rice, including organic rice, are kept in stock throughout the year and are carefully chosen by the rice meister himself who travels throughout the rice-growing regions of Japan, studying the climate, cultivation methods and thinking of each rice producer. As a rice professional, the meister asks customers about their taste preferences, dining styles, favorite dishes and other details to help them discover their own favorite rice variety.